When you're here, you hear™
Welcome To Murray Hearing Centre​
Specializing in Hearing Tests and Hearing Aids in Ottawa, Canada
Welcome to Murray Hearing Centre. We are centrally located at 1867 Carling Ave, at the corner of Maitland, but also provide clinics at over a dozen Retirement Residences, throughout Ottawa. As one of the few remaining independent clinics, we guarantee a service model which large chain-style clinics often cannot offer:
Appointments are always with the same clinician
Expert, owner-on-site, personal service, with the flexibility to 'bend the rules' to suit your unique needs.
Wheelchair accessible, ground floor facility, with free parking.
We are staffed by Specialists who provide the following:
Hearing testing, hearing aids, and on-site repairs for almost all models and brands.
Tinnitus/Misophonia therapy. We have been trained in Tinnitus Retraining Therapy, which has a 94% success rate, to reduce bothersome in-ear noises, and disturbing environmental sounds, such as chewing and clicking, etc.
Specialized ear canal debridement (cleaning), using curettage and micro-suction, which is rarely offered at other clinics, nor in Family Medicine offices.
We also enjoy an excellent working relationships with others in related fields, namely, Caryn Bursch, Doctor of Audiology, with a specialty in Auditory Processing Disorders, and Dr. Winsion Chow, Otorhinolaryngologist (ENT).
Office management with over 15 years of experience in hearing healthcare, to assist with all questions related to private insurance, and governmental and other third party insurers.
We have earned the respect of many of Ottawa's physicians, and are regularly referred for testing, as well as difficult to manage ear canal impactions. Murray Hearing has also has the trust and confidence of the management and Directors of Care at over a dozen Retirement Residences, where we provide regularly scheduled clinics.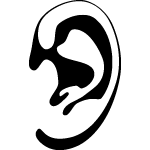 Hearing Aids/ Hearing Testing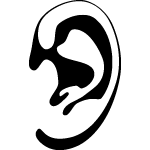 Ear Canal Debridement (Cleaning)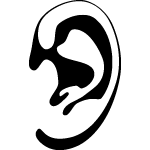 Tinnitus Management
I've taken both my mother and mother-in-law to Ian with great success. Both had quite a bit of wax deep in their ears. He works very gently. Did a great job! Very pleasant and kind with a good sense of humour. We'll be going back soon for hearing tests.
Ian was totally brilliant - he not only liberated my ears from a huge and nasty wax blockage, he did it without much discomfort and kept me amused along the way. I feel 100% better after the visit and he will be my audiologist of choice from now on. His prices were also very reasonable and i can now breathe a huge sigh of relief (and hear myself doing it...)
I love this man and his assistant. He was so empathetic and just a funny and beautiful soul. He made me laugh thru my pain. Gosh I love this man. He made me feel so at home. No stress and no worry about a thing.
The staff at Ian Murray Hearing Centre is very friendly and caring. They took their time to help me navigate through the hearing loss world. Every staff member is very attentive and encouraging. I felt well looked after, well educated and very comfortable with making a decision about my hearing loss. I have recommended Ian Murray Hearing Centre to many people and will continue to do so.
Ian Murray is one of a vanishing breed... the owner, in his own shop, selling what's best for the client and providing real old-time honest service. I have high expectations and it takes a lot for me to give 5 stars in any review. But I'm glad to do it for this business. I've been around the block with the hearing aid business. It is an industry dominated by poorly trained, poorly informed, high pressure sales people -- not here though.
A well deserved 5 stars. My husbands had a much needed cleaning done in both ears. One of which was very packed with wax. Ian Murray successfully removed the blockage and restored my husbands hearing. Ian Murray is a wonderful specialist who really knows his stuff. He's patient and very informative. I highly suggest his quick and painless ear cleaning. If you can avoid going to a clinic and having them use a painful syringe on your ears...Do it.
Great experience. Punctual, knowledgeable and professional. I was immediately put at ease with his wit and humour during the procedure.
Carol-Ann Foley
2022-10-18
Excellent
Khalil sayed akhmad
2022-09-28
Excellent service. Professional. Knows what he's doing. Highly recommend for anyone who needs an ear cleaning. Best in Ontario.
Paul-Andre Bourassa
2022-08-15
Great experience, Upon examination, my left ear was impacted by 80% and my right ear about 90%. It took just over two hours for him to completely clean out both ears. I appreciated that he took his time. He used a suction machine combined with olive oil sprayed in the ears to help close the pores in the ear canal. It also helped loosen the wax from the ear canal walls making the suction machine more effective. He was very attentive and careful during the cleaning as to not hurt me or my ears. The after effect, I'm now able to hear the tv better lowering the volume from the 80's to the 50's. I was walking on sand one day, I noticed I could hear each footstep before I couldn't hear that. I can hear my fiancé much better now. I don't need to ask her to repeat herself sometimes while in conversation.
Domenic Lacelle
2022-08-09
I had a impacted wax blockage in my left ear, Doctor Murray was exactly on point when he mentioned the fact that it was probably causing me insanity. He explained the quick 5 minute microsuction procedure in great detail, and made sure I was comfortable. We shared common interests in Netflix series as well 😆. I was in and out within minutes. I highly, highly, highly recommend this clinic to anyone and everyone. My music does sound amazing 🤘🏻😂 thanks Doc, Cheers 🍻
Very friendly and welcoming place. Ian Murray is very skilled, knowledgeable, friendly, great sense of humor, and puts me at ease when he's cleaning my ears. He's very gentle and accurate when cleaning, and it was a very quick process. I highly recommend!
When it comes to the subject of hearing aids, there are countless sources and opinions on which type and brand is the best, as well ...